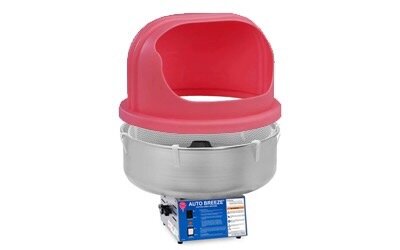 New Arrival! Cotton Candy Machine Pink Protective Bubble Shield.
Outlets: 1
Attendants: Operation by an Adult




The Auto Breeze cotton candy machine is a convenient option for those looking to make delicious cotton candy treats. It operates automatically, making the process faster and easier than ever before. The machine is designed to ensure even heat distribution, resulting in perfect cotton candy every time. Additionally, its translucent bowl allows for easy monitoring of the candy-making process. With features like this, the Auto Breeze cotton candy machine is a great choice for anyone who wants a hassle-free way to create cotton candy at home or for commercial use.