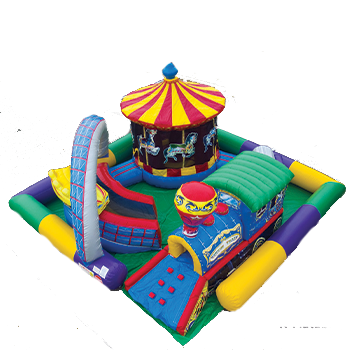 Excellent for smaller children in attendance. ideal for Ages 3 to 5 Year Olds.
Actual Size: Height 12' 00"Width 25 Feet x Length 25 Feet Weight 495 lbs Operator(s) required 1 *Installers required 2 Patron Height (min/max) 30" / 54" Max Occupancy (8)
Outlets: 2
Age Group: Toddler to 3 year olds. Capacity 8 persons
Attendants: 1 Ride Attendant. Please note all Ontario Public Events require hiring a Trained Ride Attendant from Partytime Inflatables for this device. Residential customers you must supervise this device during operation.





$769.00

Multi Day Save 25% on 2nd Day



Amusement Park Playland Rental (Toddlers)
Classic Carnival Theme Amusement Inflatable! Built into a fantastic Amusement-Park-Themed environment, Amusement classic look that will provide great memories for all the little ones! " Create your very own Classic Carnival with the help of our friendly consultants add Carnival Fun Fair Arch and Carnival Fun Food Equipment Rentals &Supplies.
Rent T.S.S.A Licensed Inflatables for Public Events in Ontario
PTI Amusements coordinates shows with 10 to 12 Inflatables form crowds of 5000 or more!
15 years of actual experince in the industry working with large scale events to smaller audiences. Our goal is to constanlty improve our operations and provide our customers with a feeling of satisfaction each and every event.
Investing in premium Amusement Inflatables & developing our industry leading Online Reservation System. PTI Amusements is experincing rapid growth in several key targeted areas.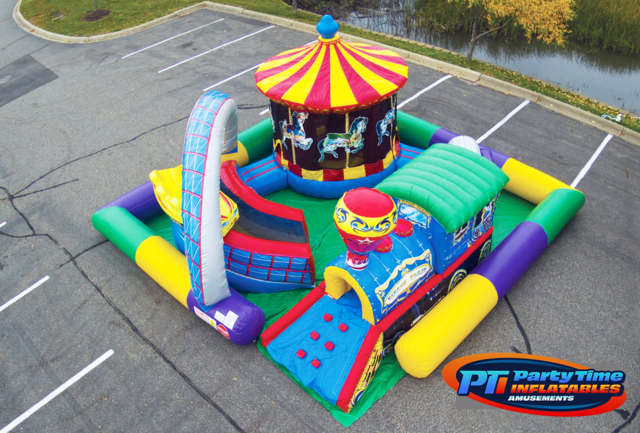 T.S.S.A Licensed Device Specifications for Amusement Park